So I am going carb free to lose weight and get healthy.  I decided to buy one of those spiralizing veggie slicer things.  So I choose this one: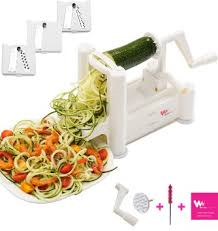 First, I was surprised that I got free same day shipping with prime when I added a Spiral Veggie cookbook to bring my total to $35.  It indeed came the same day.
That made me happy enough, but there is more. Today I got this email:
Was Everything OK? Please let us know…
Dear Theresa,
My name is Raphael and I am the founder of WonderEsque.
I just wanted to touch base and make sure that everything is alright.
I hope your
WonderVeg Slicer
is working great and is turning veggies into yummy spectacular dishes.Our team truly is committed to provide amazing customer service and we live by the philosophy of always being constructive and trying to find wonderful solutions for our customers.
So, if you have any problems whatsoever, kindly
CONTACT US first
before leaving a negative review.
Just click here or just reply to this email.
It would be our absolute pleasure to help you and we will always find a solution for you, no matter the issue.
So …
If you find that something is missing in the package (unfortunate accidents like this might happen) 
If you need more information or advice on how to get the best results
If you received a product that is not working properly (chances are very low, but one faulty component can  affect the entire process)
We will go above and beyond to make it right and please trust us that this is not a customer service cliche. 🙂
We really are committed to give you peace of mind and correct any accidents that might occur from the factory or during fulfillment**.
** Kindly be aware that all our products are FBA = Fulfilled by Amazon, so we do not ship out our products directly. We deliver only BRAND NEW products to Amazon's warehouses and Amazon is checking, packing and delivering all our packages.
So please never hesitate to reach out to us by email in case the package is NOT according to the Product description page.
Please click here for letting us know about your issues!
We also prepared a little something for you 🙂
Please find attached a .PDF called "TIPS for SPIRALIZING SUCCES"on how to get the best results when spiralizing. Be sure to read it!
Regarding the purchase process, we'd really appreciate it if you could take just a few seconds to
leave feedback for us
.
This feedback should rate the purchase experience such as "Arrived on Time", "Delivery", "Customer Service".
Your feedback would help us a lot and we would be extremely grateful.
Leave feedback for WonderEsque
Thank you very much for choosing us!
Sincerely yours,
Raphael Pirsan
Founder of WonderEsque
Check Out All Our Products on Our Amazon Storefront
They sent me a proactive email to make sure I was happy.  Gave me an easy way to get any problems rectified, and sent me a bonus item.
Amazing.  Big Thumbs up to WonderEsque.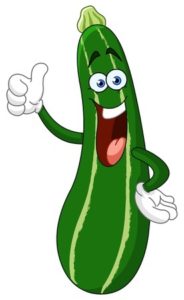 Copyright: yayayoy / 123RF Stock PhotoCopyright: yayayoy / 123RF Stock Photo